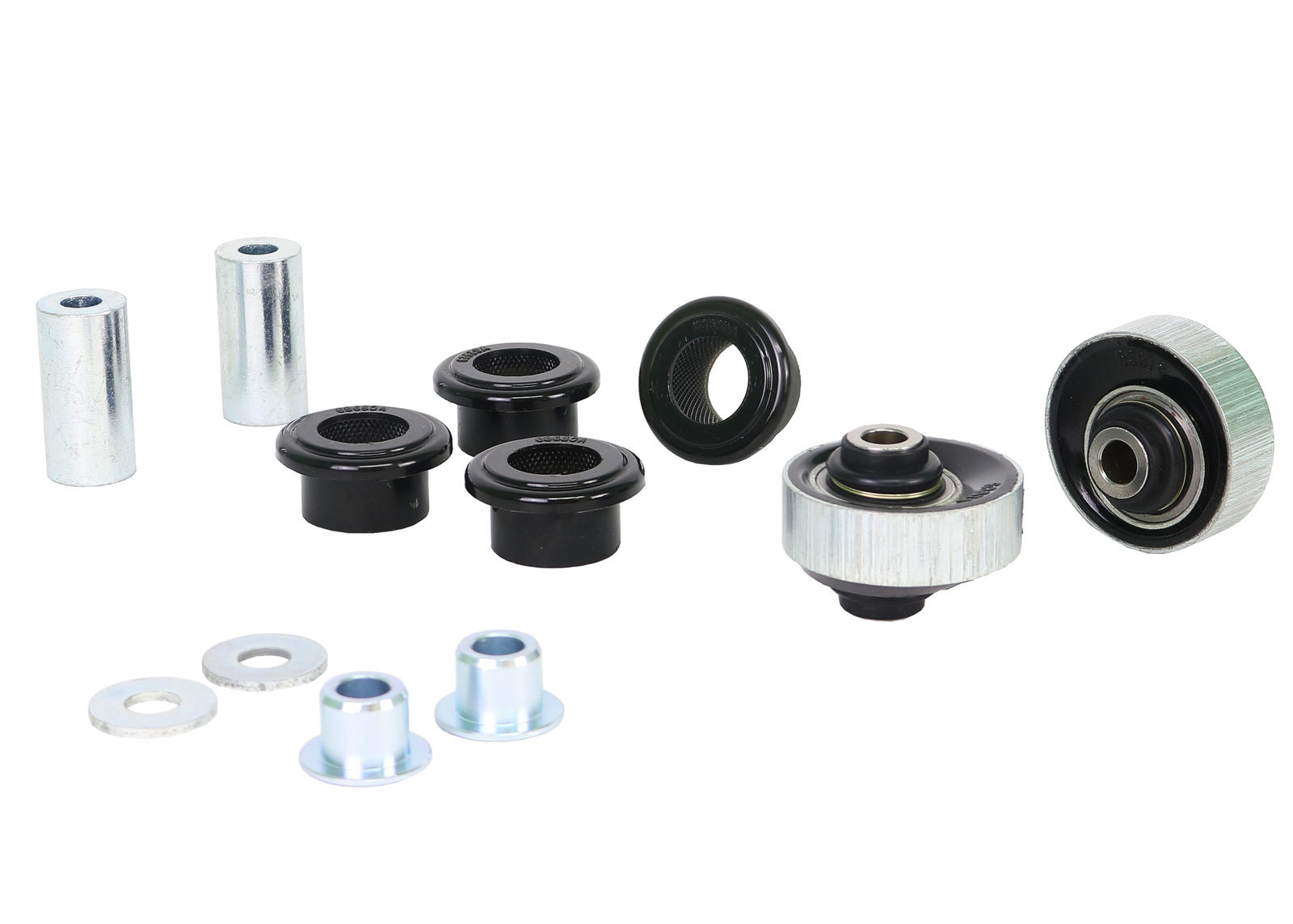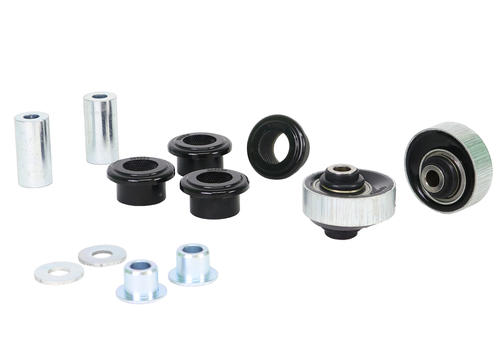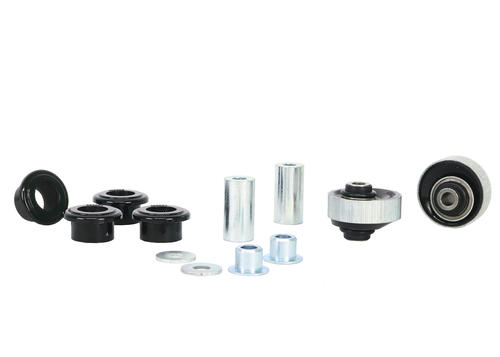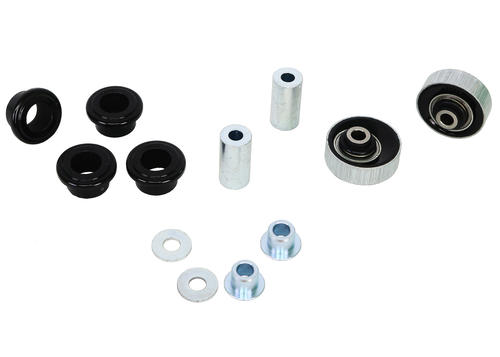 Hard acceleration and braking allow the lower control arms to move around significantly causing axle tramp, poor launch and power delivery. Due to the dynamic nature of these lower control arm bushings this also alters the bump steer characteristics effectively generating significant 'toe in' under hard braking. When replacing the rear caster bushing with a low compliance bushing this alters the dynamic effect within the bump steer so Whiteline has cleverly packaged these items together to give you additional camber during turn in which is achieved through the offset in the low compliance bushing, improved anti-lift geometry and neutralised bump steer correction. This kit tightens up the front suspension and makes it more nimble and responsive during acceleration, braking and cornering.
| | |
| --- | --- |
| Kits Required: | 1 |
| Warranty: | 3 Year / 60,000Kms |
| Kit Contents: | 2 Shell Bushings, 4 Bushings, 2 Tubes, 4 Washers, Install Guide, Grease |
| Install Guide: | Download Here |
Contains Control arm and Bump steer bushings - adds +0.5deg caster + anti-lift
US $ 178.00
PRE-ORDER - Ships by 11/25/2021 or next business day
Calculate shipping?